2023 Ford F-150
Vs. Toyota Tundra
2023 Ford F-150 - The King is Back!
There's no stopping true perfection from shining brightly. The 2023 Ford F-150 is the latest in a line of incredible light-duty pickup trucks. It's fascinating to drive and a dream to behold. Whether you're interested in power, performance, comfort, safety, or great tech, you'll find it and more in the new F-150.
The head is heavy that wears the crown. The 2023 F-150 reigns supreme on any roadway. Despite its obvious superiority, the competition still shows up. Let Sexton Ford help you discover how the 2023 Ford F-150 outclasses the 2023 Toyota Tundra.
Affordability Matters
Let's face it. You deserve to drive a pickup truck that excites you without stressing your wallet. The 2023 F-150 is the vehicle you need. Its starting MSRP of $33,695 lets you enter the world of automotive excellence at a price that will make your budget happy. The more expensive 2023 Tundra has a starting MSRP of $37,865, forcing you to stretch your budget.
Unmatched Power
The 2023 F-150 makes the big jobs look simple. It completely overpowers the 2023 Tundra. Our F-150 best symbolizes what it means to be Built Ford Tough®. Achieve greatness with the F-150's maximum towing capacity of up to 14,000 pounds and a maximum payload of up to 3,310 pounds. The Tundra falls short with only 12,000 pounds of maximum towing capacity and 1,940 pounds of maximum payload.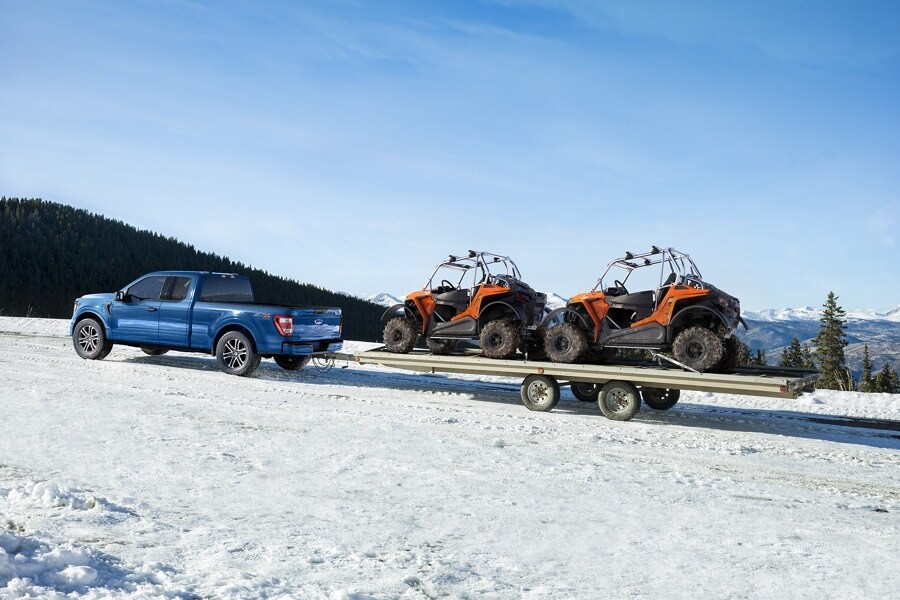 Uncompromising Performance
Whether you're on- or off-road, the 2023 F-150 has the tools needed to conquer all that's before you. With our various powertrain options, including the 700-horsepower 5.2-liter Supercharged V8 in the 2023 F-150 Raptor R®, you're ready to crush the competition. The Tundra's most powerful powertrain only delivers 437 horsepower, proving once and for all that the 2023 Ford F-150 can't be beaten.
Schedule a Test Drive
Experience the 2023 Ford F-150 yourself. Visit us online or call our dealership. You'll love every moment of your ride.
How can we help?
* Indicates a required field