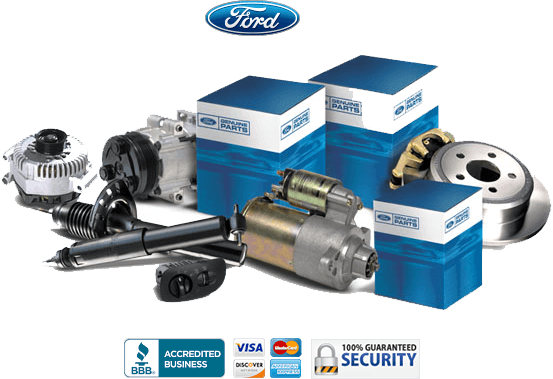 Shopping for Car Parts in Moline is as Easy as Visiting Sexton Ford
Here at Sexton Ford, we understand that many of our Rock Island, East Moline, Milan, Coal Valley and Quad Cities  area customers prefer to work on their own vehicles. Whether you're embarking on a restoration project, or are simply in need of a new set of windshield wipers, our team members have got you covered. Stop by our Parts Center in Moline, and you'll be pleased to find that we carry a comprehensive selection of genuine Ford parts. From oil filters to brake pads, our Parts Center is the place to go when shopping for car parts in Moline.
Of course, our extensive selection of car parts isn't the only reason to visit our Parts Center. When you shop with us, you can do so with absolute confidence. Our Parts Center carries only authentic Ford parts. Meaning, when you shop with us, you can count on the parts of your choosing to be the perfect fit for your vehicle. Not only that, but you can also rely on them to be of the utmost quality. Your Ford is important to you, and that's why, when it comes to parts, we recommend utilizing only authentic Ford parts from our Parts Center.
Stop by our Parts Center to Learn More about the Benefits of Authentic Ford Parts
Whether you have a few lingering questions, or are ready to begin shopping our current selection of authentic Ford parts, we invite you to visit our Parts Center to speak with a member of our team. We would be more than happy to answer any questions that you might have about our current selection, and will gladly provide you with the exact parts that you need to get wrenching on your Ford. Conveniently located in Moline, IL, and just around the corner from Rock Island, East Moline, Milan, Coal Valley and the surrounding Quad Cities area, we look forward to welcoming you in to our Parts Center soon.